2850 Day Street

(204) 222-5041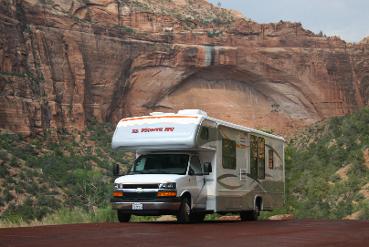 About Us
We are reliable professionals with over 20 years of experience. We listen to our customers and work with them to address their needs through innovative solutions.
Services Offered:

Repairs and maintenance for Cars and Trucks as well as RVs.
Remediation services (all vehicles) for rodents, bodily fluids, mold, fire.
Extermination services to rid of pests and infestations.

On site and mobile detailing on all makes and models of vehicles from Motorcycles to Truck Transport vehicles.
Call about our Monthly service specials!

Winnipeg,

Manitoba

R5R 0H7
Check Out our Radio Spot Commercial!
History
We started with just two employees. All these years later, we have over 15 employees, but our passion and dedication remain strong. Working with us, you will find we still stay true to our roots.
Testimonials
We had an awesome experience with this company! Every detail we asked to have repaired on our camper was done, On Time, and on budget! Very reasonable people to deal with! I recommend them if you are having camper trouble! Rick Wagner

I want to thank you guys and give a big shout out to you!!!!!!! I left myself short on time, needed an immediate repair done and you guys ROCKED IT!!!!!! Not only did you get the work done faster than you promised, but you got some extra work done for me also!!!!!! Thank you for always coming through for me!!!!!!! I will always recommend you to anyone who needs a reliable, friendly, honest shop for their RVs!!!!!! Thanks so much you guys!!!!!! Sincerely Stacey
"Very friendly! Very knowledgeable! On a trip across Canada from B.C., we stopped for help with a slide problem. Within 5 minutes they were able to re-explain what my local shop had told me and not only fixed the problem but made sure that I know how to fix it for next time. Thanks! You were our angels in disguise!!... and we very much appreciated it. Best Regards, Gwyneth and Dan, Peachland, B.C."

"I found mouse droppings in the back of my vehicle where I store my hitch and tow rope. I had the same type of claim last year and got my vehicle (different car) cleaned by you guys. I was very happy with the cleaning which is why I decided to send my new claim back to you. I'm confident the job will be just as good as the last one. Thanks."
--Nathan Sabourin, Winnipeg.